It is almost that time of year again… are you ready to move out of one student accommodation into the next. Are you already excitedly planning what your next student pad is going to look like? Will you treat yourself to some new bedding or maybe a new print or two? Here are a few cheap and simple ways to make your next student accommodation look more like a home from home.
Pretty Bedding
Bedding is probably the easiest way to brighten up a plain student bedroom. We keep all of our student properties looking fresh and as neutral as possible. That way you can add your own style and taste. These days you can pick up some really great deals on bedding sets a high street stores such as Wilko, Primark and all of the big supermarkets. Why not head into Sheffield city centre and see what deals you can find.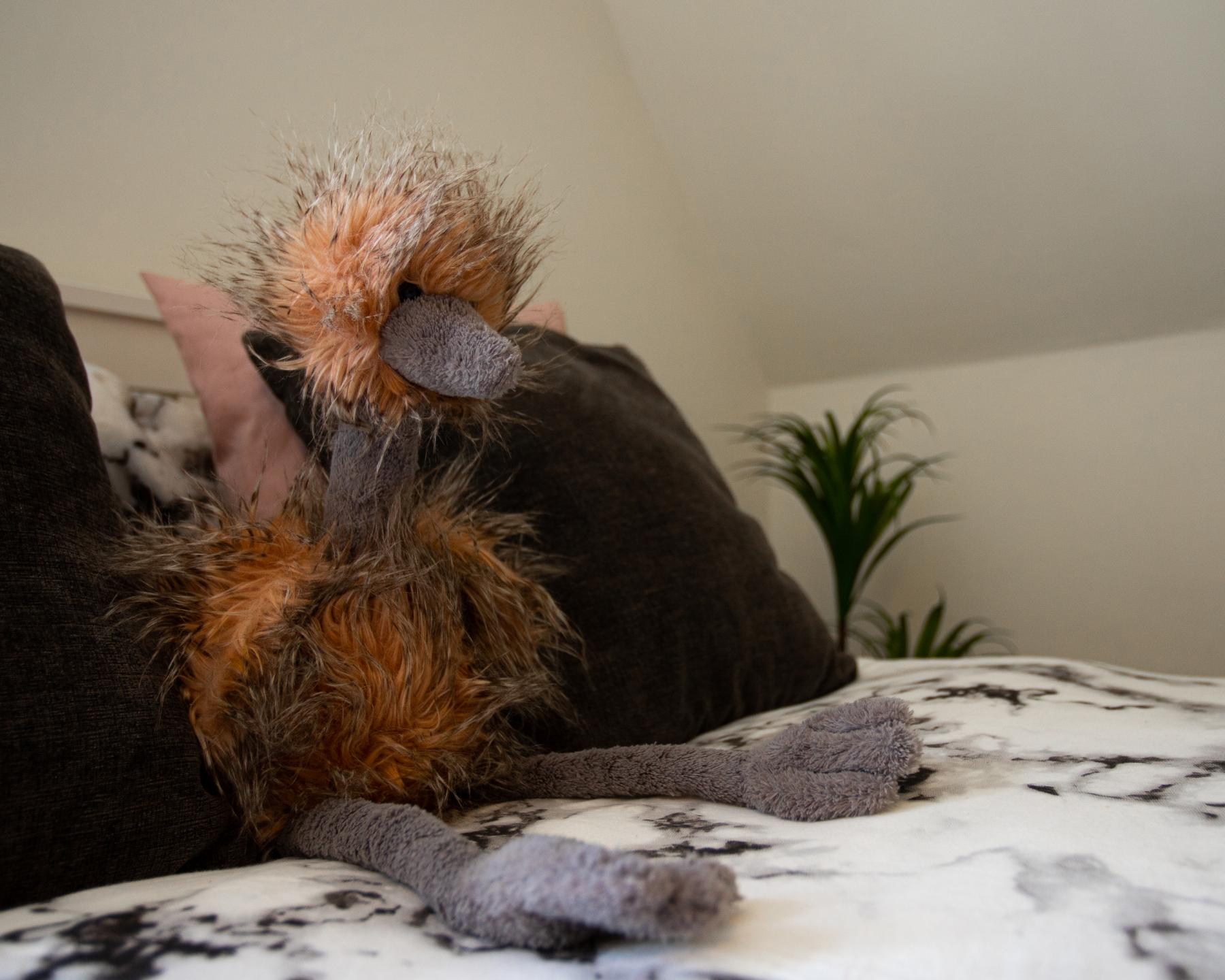 Cushion and Blanket
Dressing your bed with a scatter cushion or two and a matching throw not only pulls your student room together but is also handy in winter when it gets a bit colder! Again places like Primark, local supermarkets, B&M Bargains and The Range are great for these items and they won't break the bank.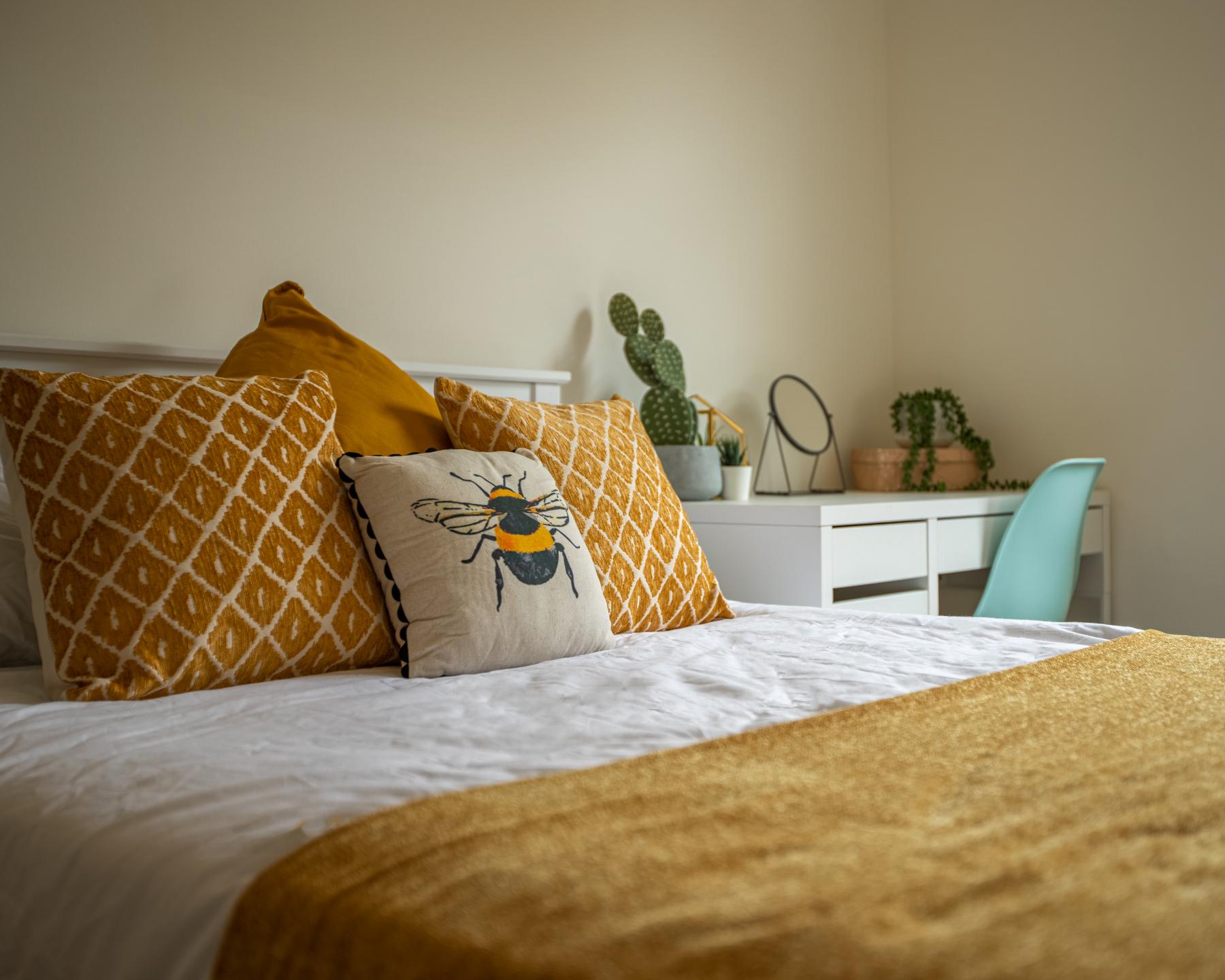 Storage Boxes
In our student accommodation we use bedframes that you can slide storage boxes under so that you are able to maximise storage space, allowing you to keep your room from getting too cluttered. Ikea and Wilko sell a variety of storage solutions you could use for this.
Lamps
A lamp for the bedside is also a nice idea, helping you create softer lighting for that perfect post university unwinding environment. Or less harsh on the eyes if you have had one too many at the SU the night before!
Fairy lights
Fairy lights are great to inject some personality into your student home. Command decorating clips, available on amazon or in shops like Wilko, are great for hanging these and not damaging the walls.
Plants
Greenery definitely makes a room more inviting. If you are not very green fingered and don't feel up to being a plant parent just yet why not take a trip to the Sheffield Ikea and stock up on their Fejkas (faux plants). You can get such great fake plants these days and they will pull your student bedroom together for sure.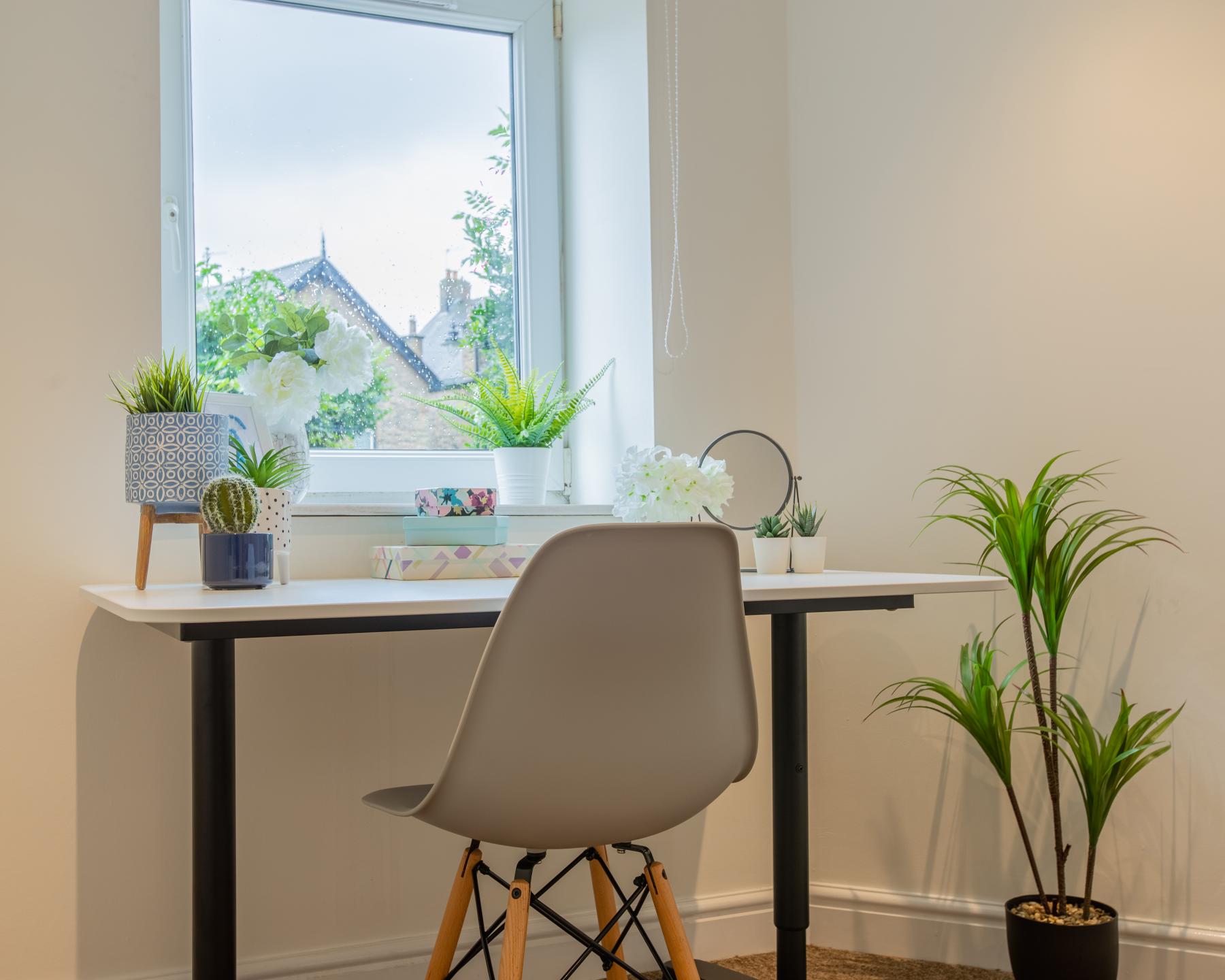 Prints/Photos on the wall
Hanging a few prints or pictures on your student house walls definitely adds that personal touch. Again, Command hooks and picture hangings are great for this if you want to hang photos or even frames. Polaroid photos hung on wire/string with little pegs also looks great, or why not try a memo board.