The Best Student Areas in Sheffield
Trying to look for a student house but have no idea where to look? When it comes to areas for students to live in, Sheffield doesn't fall short of amazing places to stay while you're studying. To help you narrow down the right place for you, Home Accommodation has compiled a list of the best student areas in Sheffield along with some pros and cons to help you decide which area would be best suited to you.
City Centre
One of the most obvious choices is the city centre. The hustle and bustle of the big city is what attracted a lot of students to Sheffield in the first place, so it's no surprise that many choose to live here. Fargate, The Moor and the upcoming Heart of The City II development are all on your doorstep and are fantastic for shopping- particularly Division street which is fab for vintage and independent stores. There's plenty of great places to eat, with Leopold Square being a particularly good spot to sit outside and eat in the summer. Kelham Island is just down the road and is home to great pubs, such as the Kelham Island Tavern and the Fat Cat, alongside food markets including Peddler Market (the first weekend of each month), and Cutlery Works. For those who like a night out, Sheffield has plenty to offer! West Street is great for bars and clubs, and venues such as Yellow Arch, Hope Works and The Leadmill put on a range of different nights- all are super accessible from the city centre.
Being in the centre means you have everything you need essentially outside your door, with both universities in close proximity. To check out Home Accommodation's range of city centre houses and apartments click here.
Broomhall
Situated as close to Hallam's Collegiate Campus as you can get and a short stroll from Sheffield University campus this is the place to be living if rolling out of bed 10 minutes before a lecture and still making it on time is important to you. On top of that you don't have to worry about trekking up Sheffield's famous hills to get home. This is also a great option for those whose group includes students from both the University of Sheffield and Hallam as it's a good midpoint between the two.
It's close by to Ecclesall Road but provides a slightly quieter option for those who like to dip in and out of the hustle and bustle. The Botanical Garden is just a short walk away and is a perfect place for a picnic during summer. It's also home to a great Wetherspoons which is super handy for a cheap pint! If you think this could be the spot for you- click the link to check out our properties available in Broomhill.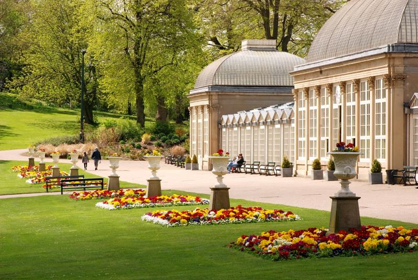 Crookesmoor and Crookes
Crookesmoor is a super popular area for students at the University of Sheffield due to its proximity to the uni. Though it pretty hilly, it provides some fantastic views- I would particularly recommend a visit to Bole Hill in Crookes which has (in my opinion) one of the best views of Sheffield.
It has plenty of great pubs, such as The Closed Shop, Hallamshire House and Cobden View and some fab restaurants and café's- Porky's café on Barber Road is particular good for those on a tight budget (or with a hangover!). It's just a short walk away from a number of parks- including the Ponderosa, Crookes Valley and Weston park making it a great place to live in summer.
Those willing to venture slightly further uphill might find that Crookes is a good spot for them. It has a great high street which is home to a number of independent shops and great charity shops. Crookes is the quieter of the two areas due to its mix of student and family homes- this tends to make it a more popular spot for students in their third year or those studying for a masters.
To check out our student home in Crookes and Crookesmoor click the link here.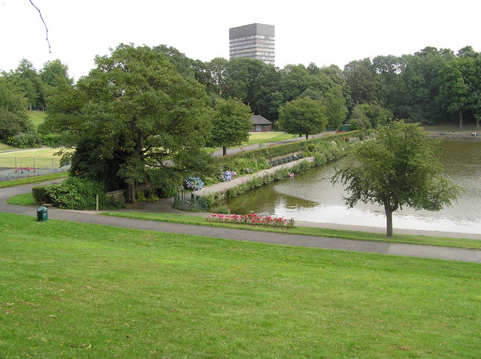 Broomhill
For students in their first year living in Encliffe or Ranmoor, Broomhill is likely an area that you are already familiar with. There's plenty of great places to eat- including Five Rivers which does great Vietnamese Street Food, and a bunch of takeaways which are super handy for when you get back from a night out! It's got plenty of shops, including a couple of great charity shops. Again, you have The Botanical Gardens nearby as well as Endcliffe Park to spend any sunny days in. Check out our properties available to rent in Broomhill here.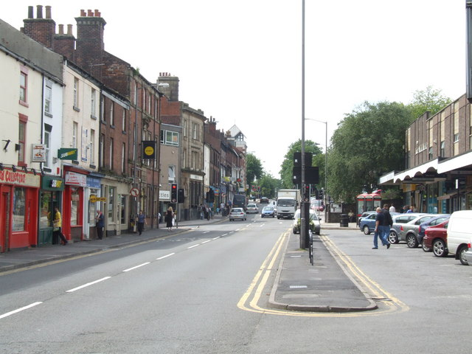 Ecclesall Road
Everything you could want and need is right along the golden strip of Ecclesall Road. A famous road in Sheffield, 'Eccy Road' (as it's known locally) is your one-stop shop for student pubs and bars, restaurants and takeaways, Endcliffe Park, Sharrow Vale market, hairdressers, and much much more. Student houses in this area are normally in high demand due to the popularity of the area. It tends to be a more popular spot with those studying at Sheffield Hallam due to its proximity to the uni. Be warned though, if you choose to live here, you will definitely be the number one pick for hosting pre-drinks before heading into town… Check out our properties to rent in Ecclessal Road here.