Top 10 Events for Students in Sheffield
Sheffield is a bustling city with plenty of things going on throughout the year. However, if you are new to the city, its easy to miss out on some of the great things Sheffield has to offer. From annual live music events to food festivals and sporting events, whatever it is that you're interested in, you're sure to find it in Sheffield. With that said, Home Accommodation has compiled a list of events in Sheffield that every student should know about!
1. Tramlines Music Festival
Tramlines is a rite of passage in Sheffield, turning the whole of Sheffield into one big party! All genres of music take over the entire city as 70+ venues in the centre and the surrounding areas host live music acts, including 4 main stages at Hillsborough Park, Devonshire Green, The Ponderosa, The Peace Gardens and many more. The festival has grown year on year ever since it started in 2009 and has seen the likes of Lewis Capaldi, Noel Gallagher's High Flying Birds, Two Door Cinema Club, The Courteeners, Annie Mac, Stereophonics, Nile Rodgers & Chic, Miles Kane, Manic Street Preachers and many more alongside smaller, intimate venues showcasing local musical talent.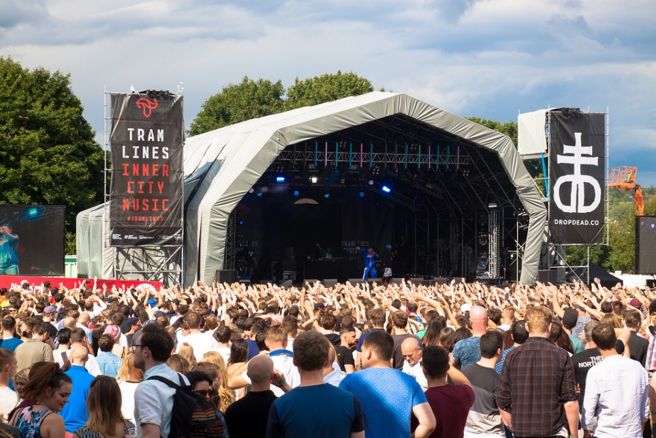 2. Peddler Food & Drink Market
Peddler market is a monthly food market held in the trendy Kelham Island district. Once the industrial heartland of the city during it's steelmaking heyday, Kelham island now plays host to a wide array of street food, craft beers, live music, cocktails, performances and art all under one roof. All of the food traders are independent local traders and the majority offer a much larger selection of vegetarian and vegan dishes than your average food market. The market is held on the first weekend of each month.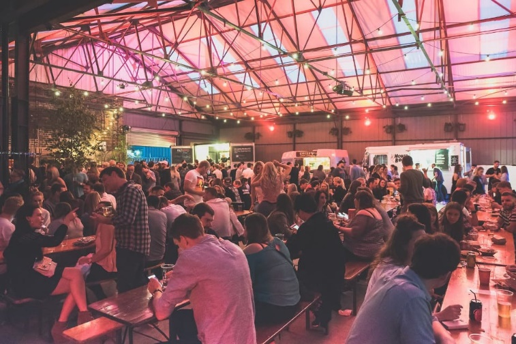 3. Sheffield Doc/Fest: Sheffield International Documentary Festival
If you're the type that binge-watches every single documentary you can find on Netflix, then Sheffield doc fest is perfect for you! From its humble beginnings in 1994, Sheffield Doc/Fest is now the largest documentary festival in the UK and the third largest in the world. It attracts documentary enthusiasts from all over the world who come to soak up exclusive screenings of upcoming documentaries, attend celebrity panel sessions and interact with virtual reality exhibitions. This festival is now renowned the world over, being recognised by the Academy Awards as a qualifying festival in the Documentary categories, and attracting high-profile celebrities such as Sir David Attenborough, Louis Theroux, Tilda Swinton, Michael Moore, Joan Rivers, Joanna Lumley, Stacey Dooley and many more.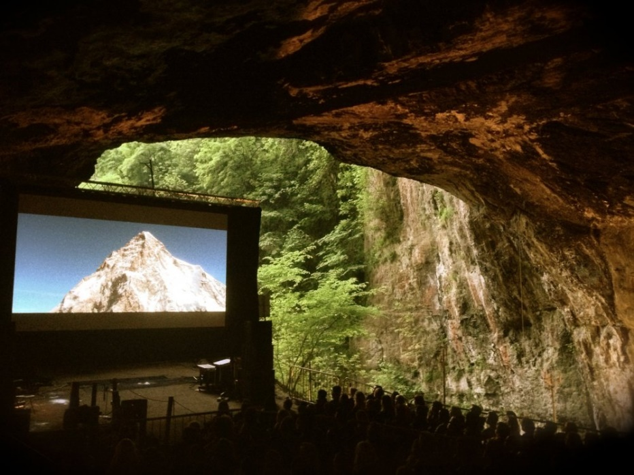 4. Sheffield Half Marathon & Festival of the Outdoors
The Sheffield Half Marathon (know rebranded the Plusnet Yorkshire Half Marathon) has been taking place since 1929 and attracts thousands of fitness enthusiasts from all around the country. The half marathon (which takes place annually) helps to raise money for 10 charities every year including Sheffield Teenage Cancer Trust, Motor Neurone Disease Association South Yorkshire, Macmillan Cancer Support, RSPCA Sheffield and many more. Considering that Sheffield is actually built on seven hills makes this much harder than your average half marathon and so is a great way to challenge yourself fitness-wise whilst raising money for good causes - it's a win-win! The Sheffield Half Marathon is also the staple event in the relatively new Festival of the Outdoors. Any sporty person will want to get involved in all the activities this festival offers; from the Sheffield Bike Fest to kayaking, rock climbing, running, orienteering and more.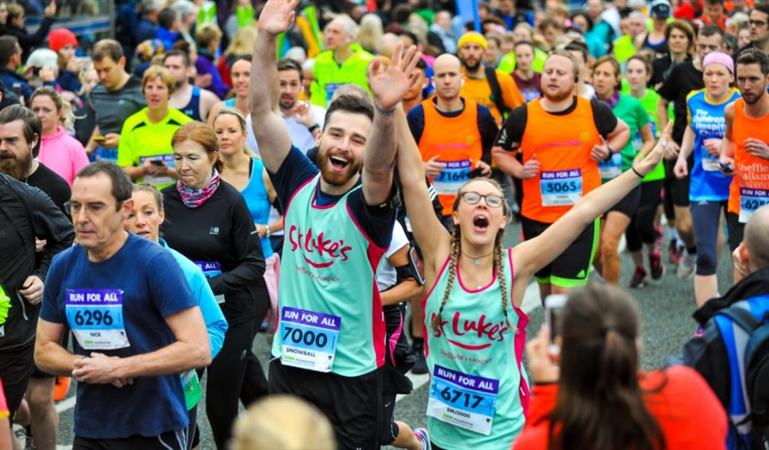 5. World Snooker Championships
Did you know that Sheffield is the home of Snooker? Well we like to claim it is anyway, having held the World Snooker Championships at the Crucible Theatre since 1977. This 17 day televised event takes place at the famous Crucible Theatre in the city centre and see the world's best snooker players competing for the most prestigious and financially lucrative snooker title there is! Tickets are avalble for those who want to go an watch but often sell out quickly, so get yours before they're all gone if you're a snooker superfan.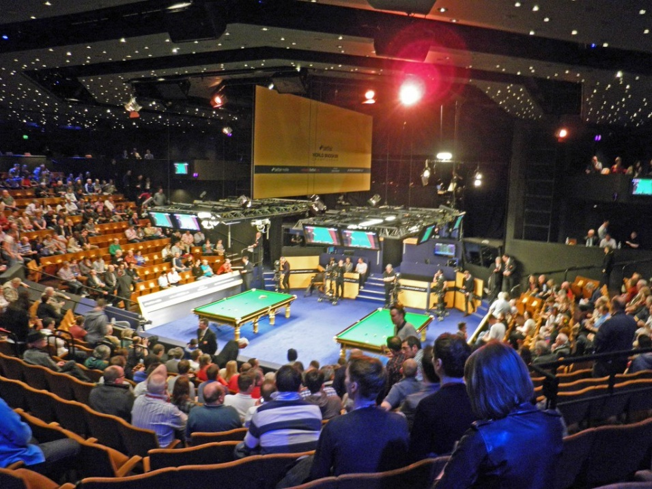 6. Sensoria Film, Music and Arts Festival
If discovering indie music and underground film-makers is your thing, Sensoria is the best place to discover unusual and stimulating art produced in Sheffield. Now in it's 12th year, the Sensoria festival is held over a multitude of venues with film screenings, live gigs, and art at the forefront and attracting many visitors to the city. As the name suggests, it is an immersive festival which is supposed to stimulate all of the senses and is open to all. Highlights from past years included a scented showing of the original Alice and Wonderland, with scents provided by Lush Cosmetics, as well as the immersive sonic light sculpture exhibition by Heather Lander.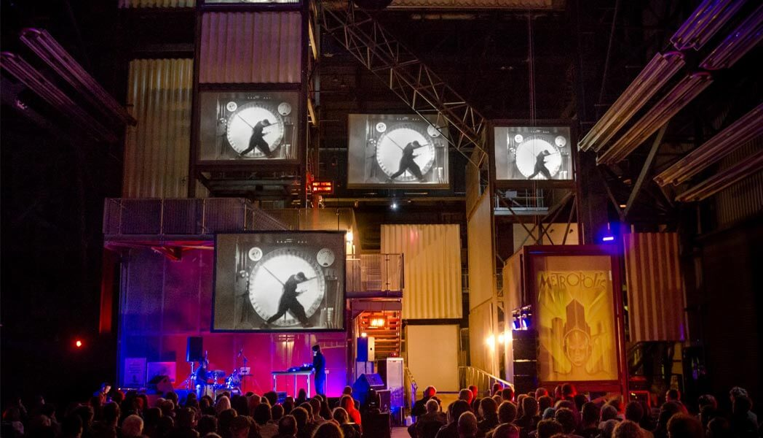 7. Sheffield LGBTQ+ Pride
Sheffield prides itself on its diversity, tolerance and inclusivity and nowhere is this better displayed than at Sheffield Pride. Every year, a parade of rainbow flags, drag queens, LGBTQ+ activists and members of the public march on the city before culminating at Endcliffe Park where the main festival festivities can be found. With a main stage of live performers, stalls aplenty and dance tents, Sheffield Pride is one fabulous party! For those of you who are night-owls, the festivities carry on late into the early hours at the afterparty and the city's Gay District.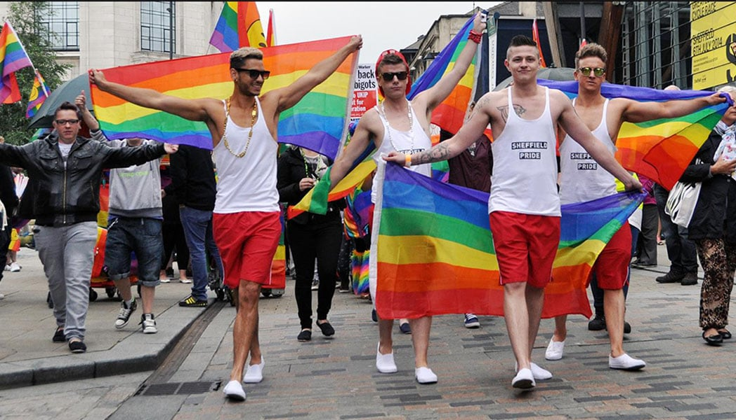 8. Sharrow Lantern Carnival
The Sharrow Lantern Carnival is a community parade that illuminates the streets of Sharrow and is the place to see some amazing light displays! The carnival started life as a marker of the first anniversary of the end of the Iraq war and to this day is still revolved around peaceful protest and grassroots activism. People from all over the city come to display their creativity through their extravagant lanterns in line with the theme of that year (2019's theme was 'Disco At The End Of The Universe') as they march from Mount Pleasant Park, through Sharrow and finishing at Cemetary Park. There's plenty of music, entertainment, food, drink and fun to be had at this community event!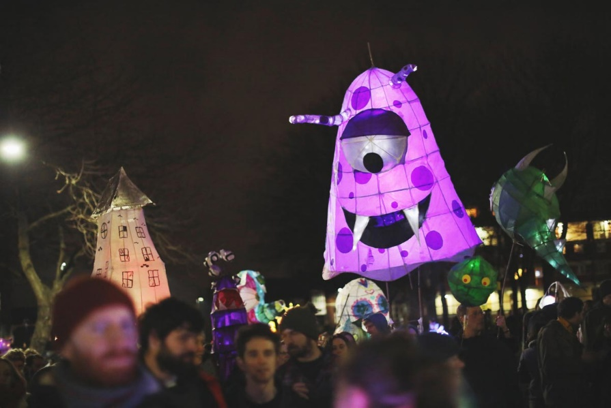 9. After Dark
Taking place every Bonfire Night, Sheffield showcases how good it is at putting on the best firework display you will have seen in a long time! Taking place at Don Valley Bowl, you can celebrate Bonfire Night by watching a spectacular fireworks display which is choreographed to music (just to make it even more magical) as well as warm up by the big bonfire, watch fire breathers and spinners, take a ride on the many fairground rides and sink your teeth into a toffee apple alongside 20,000 other revellers. After the fireworks display, the After Dark: After Party is the place to be, although multiple unofficial After Dark after parties take place in different nightclubs in the city centre depending on your taste in music.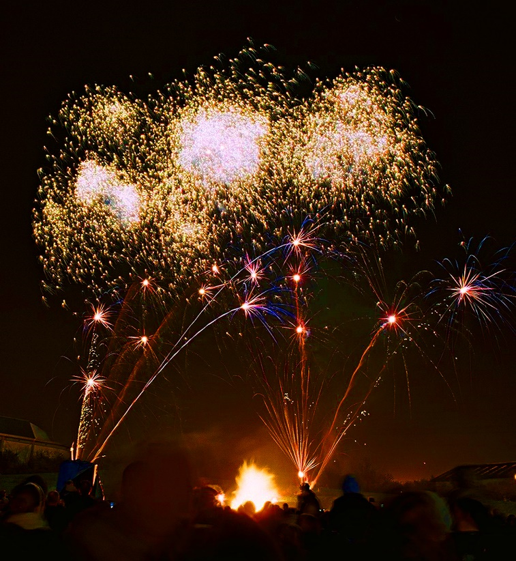 10. Sheffield Christmas Markets
You know it's Christmas when the Christmas market arrives in Sheffield! Stretching from Fargate, along Town Hall Square and down into the Peace Gardens, wooden cabins line the streets offering all sorts of delectable cuisines, trinkets and clothes for you to treat yourself (or others) to. It's almost impossible to miss them considering the giant ferris wheel you can find here which will give you the most incredible views over the city, as well as the impressive festive lights that light up the city centre. The Alpine bar is also definitely worth a visit where you can expect to get a good dose of Christmas merriment!